Being an FH Europe Trustee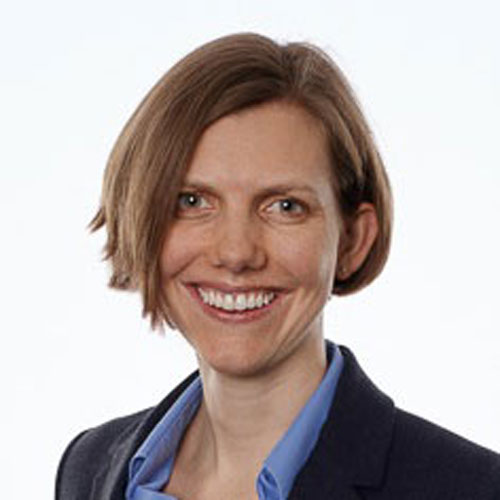 Joanna Taylor
Joanna Taylor is an experienced executive working in professional services for the life sciences industry. She has spent more than 25 years living in Europe, Middle East, Africa and Asia and works with organizations to overcome the challenges of harnessing new and emerging technologies to create business value and have a positive impact on the lives of patients.
Who am I?
I am a senior executive helping life sciences organisations to overcome the challenges of harnessing new and emerging technologies to deliver business value. I have been a consultant for the past 15 years with IBM, Ernst and Young (EY) and BASE Life Science, working across multiple functions and focusing primarily on R&D and Commercial. I am a published researcher on social media narratives in non-communicable diseases, have presented at international conferences and have been a guest lecturer for postgraduate courses. Originally from the UK, I have spent 25+ years living overseas in Thailand, Brunei, Egypt, South Africa, The Netherlands, Switzerland, and Denmark. I'm a life-long learner and mum of two girls. I joined the Board of Trustees for FH Europe in June 2020.
Why I applied to become a trustee?
For as long as I can remember, I have been involved in volunteering whether it be coaching sport and mentoring school children, preparing those who are about to enter the workforce, contributing to initiatives and programs that support the advancement of women in STEM careers or by being a healthy volunteer in clinical trials. I had never been a trustee of a board before and apart from raising funds for charities through sponsored events, I had no experience in the Third Sector. I wanted to bring together and apply my backpack of tools from industry and academia to be a catalyst for change and advocate for the needs of those impacted by cardiovascular disease.
What have I learned?
9 out of 10 people with an inherited dyslipidaemias, such as FH, HoFH, Lp(a) or FCS, remain undiagnosed despite treatments being available. Thanks to members of the board and scientific community, who have patiently shared their expertise and insights with me, I've learned about the extent of this silent killer. I've met and had the opportunity to work with interesting and talented people, with diverse backgrounds and experiences, who are passionate about what they do. The Third Sector is very different from the corporate world and so I've had to adjust my expectations and ways of working to achieve results. There is much still to be done and my involvement in FH Europe has opened my eyes to the difference we can make in the lives of others and the impact we can have on society, when we, our network members, industry representatives, scientific community and advocates all work together to a common mission.
What is my advice to people considering applying?
Be aware of your existing commitments and how you will balance these with the time commitment expected of a trustee. If you believe that your perspective, experience and insights can help contribute to our mission, then don't be afraid to apply. Further details of the role are available here. We would love hear from you and to get to know you.
FH Europe is supported by an educational grant from Amgen Limited, Sanofi, Regeneron, Akcea Therapeutics Inc. and Amryt
Site by: Vovi Web Design