September 24th is FH Awareness Day
This year together with FH experts – patients living with inherited high cholesterol, clinicians, researchers as well as FH advocates and lay public, we raise awareness of this most common genetic condition in the world to help people be more #FHaware and #FindFH.
Why is this important?
Estimated 30 million people around the world live with inherited high cholesterol. Furthermore, it is estimated that every minute a child with familial hypercholesterolaemia (FH) is born, and every day a child with a severe and rare form of FH comes to this world. However, millions have never heard of the condition and do not know that they and their families are at severe risk for early heart disease, heart attacks, and even death.
Why is it urgent?
Nine out of ten people born today with FH are undiagnosed. If left untreated, FH leads to heart attacks, coronary heart disease, and even death in the prime of life. In many cases, people with FH get misdiagnosed and do not receive the care they need. FH is a genetic, inherited condition hence it affects families and not just an individual. If you have FH, each of your first-degree relatives (parents, siblings, children) is at a 50% risk of inheriting it.
Yet, if FH gets diagnosed early and treated appropriately, the risk of heart disease can be reduced by 80%.
What can I do?
You can help by joining our collective effort of raining awareness of inherited high cholesterol.
Start with self-education. Watch our videos below that we have prepared for you together with the international experts. And yes, we mean doctors and scientists as well as people living with FH. Those short and simple recordings will help you understand what cholesterol is, how too much of "bad cholesterol" can cause atherosclerosis and what to do if you suspect you or your loved ones have FH and where to look for help. If you find them helpful, please share them. How about if you follow the #FHaware hashtag to find the relevant content.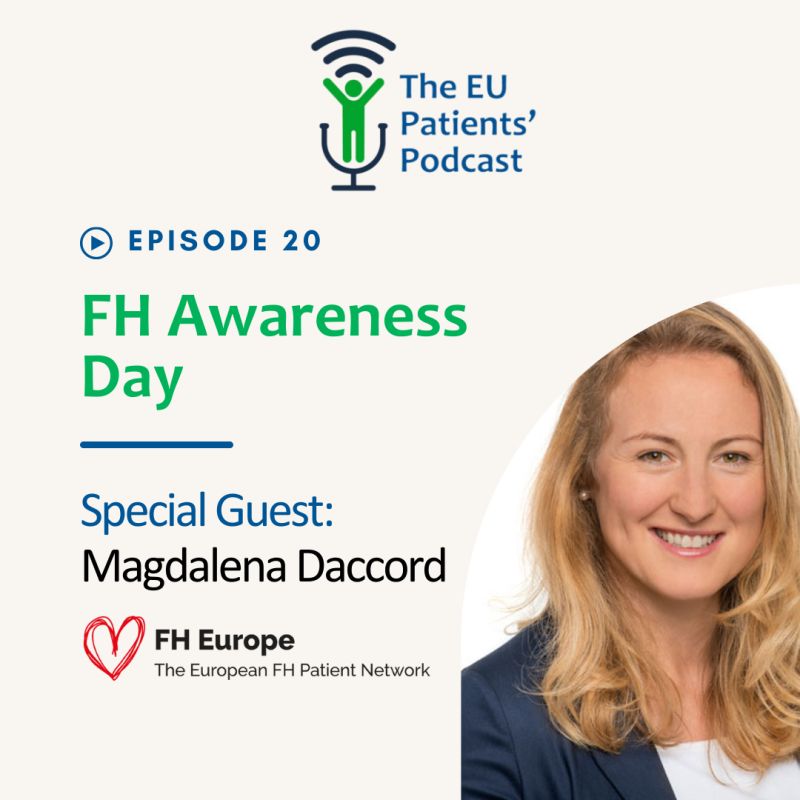 You can also listen to a specially recorded podcast that we prepared for you in collaboration with the European Patients' Forum. In just over 20min you can learn about the condition, the need for detection and early screening. You can hear how COVID 19 affected the community of people living with FH. Finally, find out about the and influencing public health policies to prevent the preventable.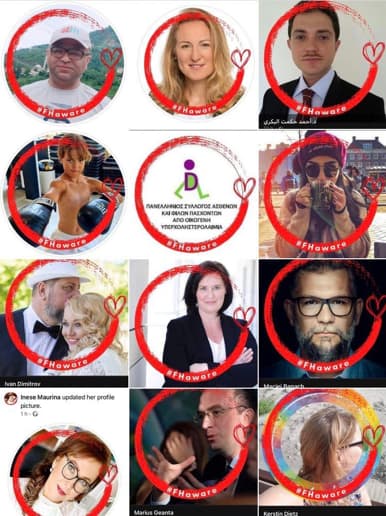 You can upload a specially developed frame on Facebook to get your friends curious about FH. This simple step might help them discover FH and inspire them to learn more about familial hypercholesterolemia.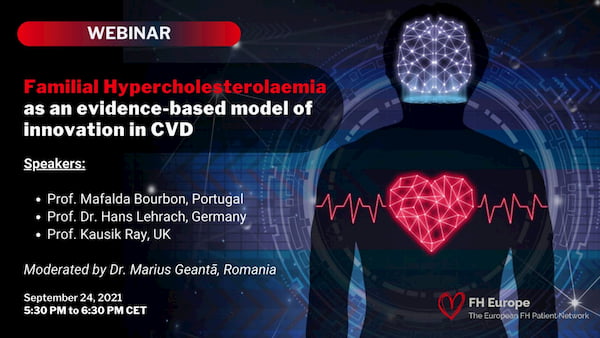 Rewatch the webinar which took place on the FH Awareness Day. In the session moderated by Dr. Marius Geanta, the panellists talked about the latest developments in the space of data, genetics and genomics, precision medicine, novel therapies and patient engagement which are being effectively applied in Familial Hypercholesterolaemia and serve as model of innovation in wider CVD. The speakers included:
Prof. Ray from the UK – President of European Atherosclerosis Society and the Lead of the Global FH Registry #FHSCGlobal, Professor of Public Heath in the Department of Public Health and Primary Care at Imperial College London as well as Honorary Consultant Cardiologist at the Imperial College NHS Trust.
Prof. Bourbon from Portugal – Head of the Research and Development Unit at the Department of Health Promotion and Prevention of non-Communicable Diseases, at the National Institute of Health Portugal, also actively involved with International Consortium for Personalised Medicine (#ICPerMed).
Prof. Lehrach – an Austrian scientist, Director and Scientific Member at the Max Planck Institute for Molecular Genetics, with a focus on genetics, genomics and systems biology, co-founded several biotechnology companies.
Dr Geanta – FH Europe's Trustee and Co-Chair of the Scientific and Public Health Advisory Committee. Co-founder of the @Center for Innovation in Medicine and National Task Force Manager for Romania of Public Health Genomics Network.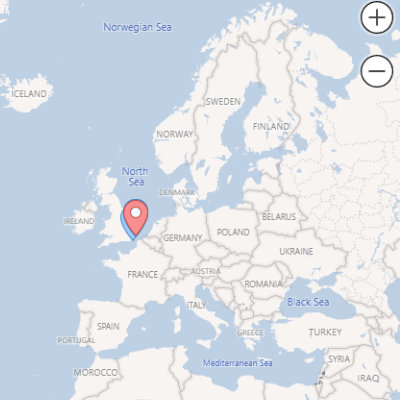 Find expert support near you
And if you are hungry for more visit our partner the European Atherosclerosis Society FH Week resources page here.