Lp(a) (pronounced "lipo–protein little a" or "LP little a") is a lipoprotein rich in cholesterol.
The structure of the Lp(a) particle is very similar to an LDL particle. It differs from LDL as it contains an additional protein, called "apolipoprotein (a)". LPa is made in the liver and circulates in the blood just like other lipoproteins.
Many large population studies have shown a strong independent relationship between high Lp(a) levels and heart disease. This has led doctors to agree that high Lp(a) is a risk factor for cardiovascular disease. It is thought to increase the risk of cardiovascular disease by two different mechanisms:
Lp(a) may accelerate the narrowing of arteries (atherosclerosis). This is because Lp (a) is retained in the artery wall more than LDL cholesterol as it binds to the artery lining through its "sticky" apolipoprotein (a)
Lp (a) may trigger the blockage of arteries by formation of clots. This is because Lp(a) is thought to interfere with clotting mechanisms and promote clot development on the inner surface of blood vessels. Apolipoprotein (a) appears similar to proteins involved in clotting, such as plasminogen. Some experts believe it has a greater effect on the clotting system than on the promotion of atherosclerosis.
Like FH, inherited high Lipoprotein(a) is a lipid condition – it is often also referred to as a 'lipid disorder'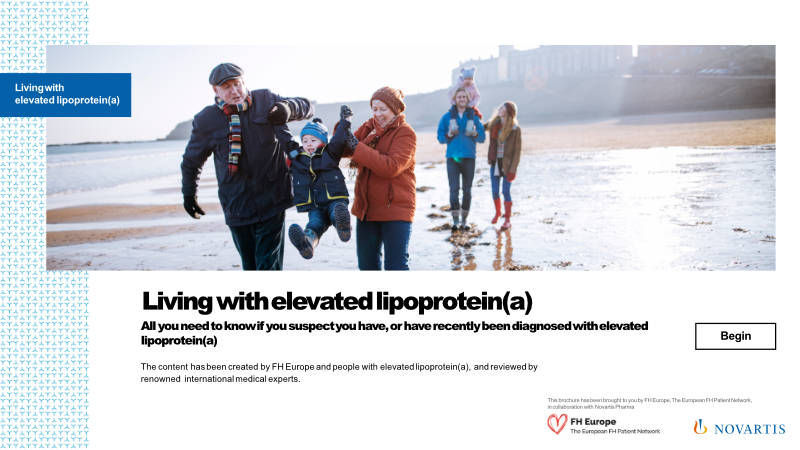 Support brochure for people living with elevated Lp(a)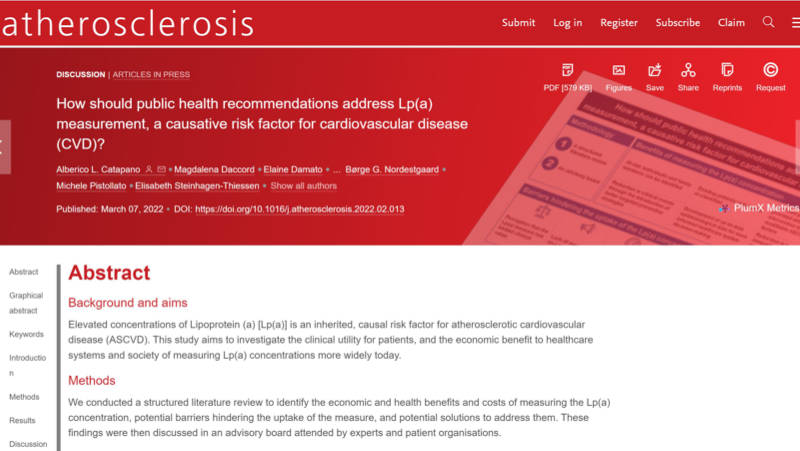 How should public health recommendations address Lp(a) measurement…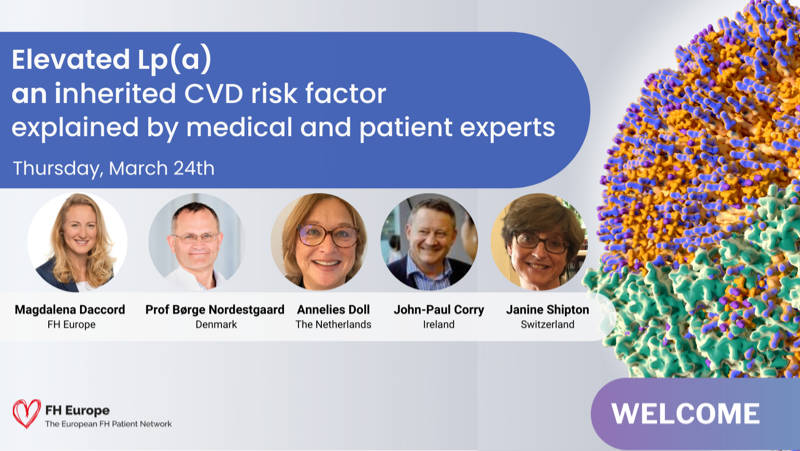 Lp(a) Awareness Day launch webinar
FH Europe is supported by an educational grant from Amgen Limited, Sanofi, Regeneron, Akcea Therapeutics Inc. and Amryt
Site by: Vovi Web Design