The more

FH aware

we are,
the faster and easier we #

FindFH.
September 24 was established as the FH Awareness Day back in 2012 by the FH Foundation in the US. The idea behind it was to raise awareness of Familial Hypercholesterolemia. This year we are working together with the Network's patient organizations across Europe and many international and global partners to reach as many people as possible. Whether lay public, healthcare community or policy makers – we wish to make a lasting impact across the whole ecosystem. The more we are aware of Familial Hypercholesterolemia, the faster and easier we can detect it. And an early, correct diagnosis means early treatment, which saves lives.

Key Facts
Millions of people around the world do not know that they and their families are at severe risk for early heart disease, heart attacks, and even death. Nine out of ten people born today with familial hypercholesterolemia are undiagnosed. Yet, with early diagnosis and treatment, individuals diagnosed with FH can reduce their risk for heart disease by 80%.
About FH
Familial Hypercholesterolemia is the most common, life-threatening, genetic condition in the world that causes high cholesterol. People with FH have a high amount of low density lipoprotein (LDL) or "bad cholesterol" due to a mutation in one of the genes that controls the way cholesterol is cleared by the body. 
What can I do?
Learn more about the condition and make sure that if you have friends or family who have high cholesterol or you know someone who had a heart attack at an early age, share with them about FH. You can also suggest contacting a local support group here.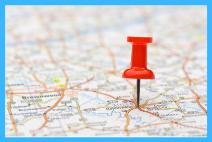 SHARE, EXCHANGE and BORROW
Showcasing local initiatives to #FindFH.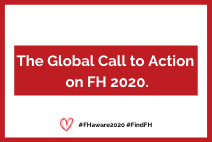 The Global Call to Action in action.
Critical steps to #FindFH
FH made easy.
Educational collaboration to #FindFH.