FH Europe consists of multiple FH patient groups across Europe. By sharing information & best practice we aim to secure early identification and diagnosis.
The network is made up of organisations and individuals that represent FH patient groups within their specific European country.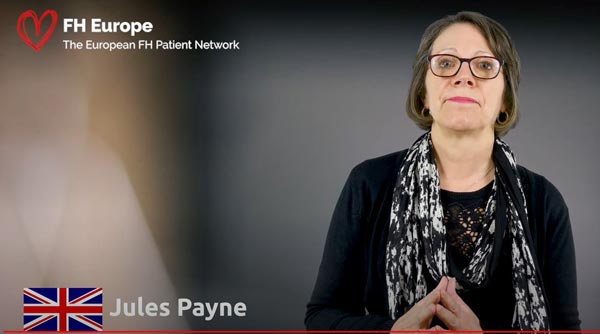 A message from Jules Payne, Chair of FH Europe, and CEO of HEART UK "The time has now come for me to step down as Chair of FH Europe, a role I have been so very proud to fulfil these past four years.  I would like to thank all fellow Trustees, past and present in...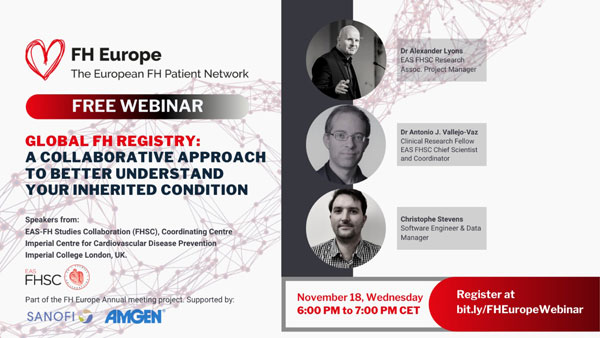 Join us for a community webinar Ever wondered what a #registry was? Curious to find out how FH registry can impact you and your family? #FamilialHypercholesterolemla (FH) is one of the most common and life-threatening inherited conditions. If you have FH, at least...
FH Europe is supported by an educational grant from Amgen Limited, Sanofi, Regeneron, Akcea Therapeutics Inc. and Amryt
Site by: Vovi Web Design