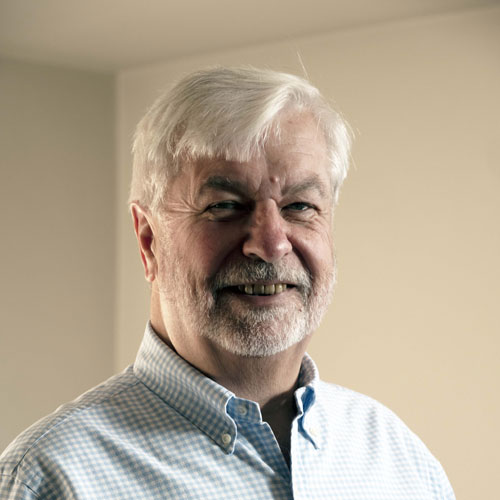 John Reeve
Chair and Treasurer
John Reeve spent 30 years as a management consultant with Deloitte and was a partner from 1986 until his retirement in 2010. He has held a variety of leadership roles and at the time of his retirement, was Head of Technology Consulting for the Europe, Middle East and Africa region. He has led substantial projects in the UK, Europe, North America, Middle East and the Far East.
John has a number of charitable interests, which include the Academy of Ancient Music, the Lute Society and Meketa, a charity which provides livelihood support to destitute families in Northern Ethiopia.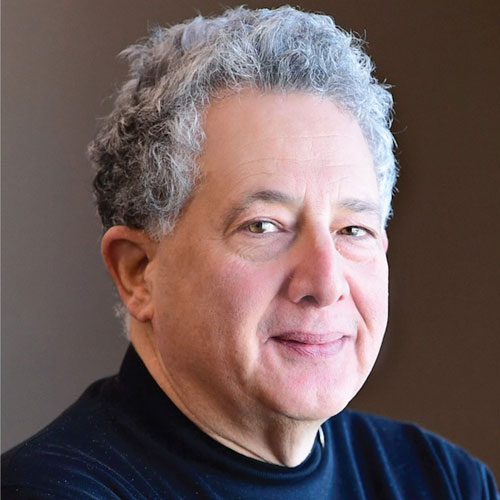 Samuel Gidding
TRUSTEE and CHAIR of SCIENTIFIC ADVISORY COMMITTEE
Dr. Gidding has almost 40 years of experience as a pediatric preventive cardiologist.  His interest in FH dates back to medical school when Dr. Avedis Kachadurian was one of his professors and 1986, when he first learned about the LDL receptor discovery.  That same year, he began one of the first preventive Cardiology clinics for children in the United States. In 2009, he spoke at a symposium on pediatric FH in Vienna, where he learned of the great advances in care in Europe and the importance of FH Advocacy in raising awareness, improving care, and improving research.
Over the last decade, he has dedicated his career to research and advocacy related to FH, helping to introduce genetic testing in the US, supporting the National Lipid Association's FH programs, founding PEDAL, a pediatric lipidology group in the USA, leading key scientific statements (the American Heart Association scientific statement on FH, the EAS statement on pediatric FH), supporting the FH Foundation in the USA (scientific advisory board, medical director for 18 months), participating in clinical trials, and participating in many scientific reviews and advocacy effort in the USA and worldwide, including being senior author on The Global Call to Action published in January of 2020.
Dr, Gidding is Chair of the FH Europe Scientific Advisory Committee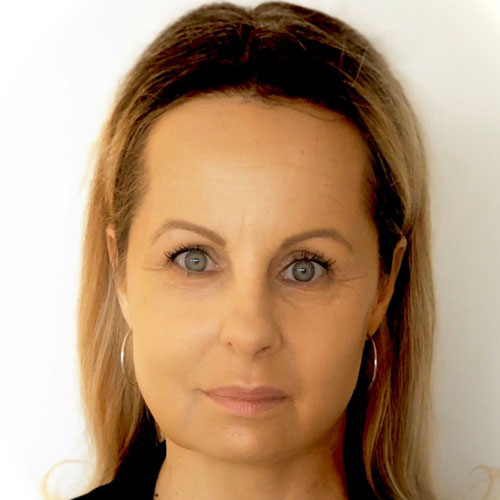 Dorota Zgódka
Trustee
Dorota Zgodka is bringing more than 25 years of Life Science experience in Biopharma industry, Strategic and Management Consulting, and Research and Science. Her multidisciplinary and cross-functional experience includes various leadership roles across the entire value chain, in drug development and commercialization in particular, with the emphasis on the strategy, planning and execution. Currently, in Healthcare Communications, she works with all entities of the Rare Diseases Community to increase the Rare Diseases awareness and education, by leveraging new technologies and innovative digital solutions – in addition to traditional channels – for the best of patients.
She is educated to the scientific PhD in drug development, combined with the education in business and finance. Worked and lived in Europe and the United States.
In her private time, she masters the mindfulness and her self-commitment to live a happy life and enjoys a time with her happy dog.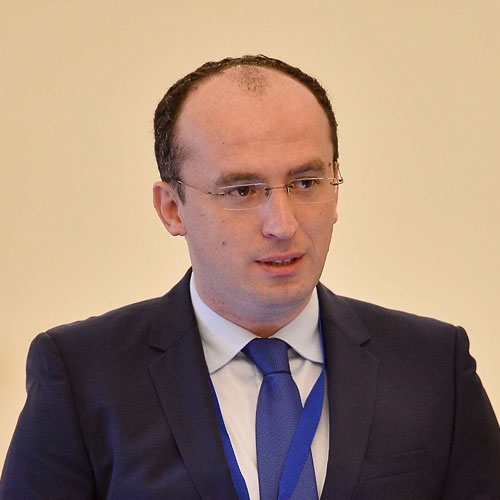 Marius Geantă
TRUSTEE and CHAIR of POLICY ADVISORY COMMITTEE
Marius Geantă is President and Co-Founder of the Center for Innovation in Medicine, a non-governmental organisation based in Bucharest, Romania, focused on innovation in the healthcare sector. The aim of the Center for Innovation in Medicine is to shorten the time between the emergence of innovations in the medical sector and their application so that they can benefit patients both in Romania and elsewhere.
In the context of Romanian Presidency of EU Council 2019, The Center for Innovation in Medicine proposed the vision paper "A new vision for cancer in Europe: data, technology and human touch" to be included in the EU Beating Cancer Plan.
Marius is a pioneer in the field of personalised medicine in Romania and Central Eastern Europe and is involved in some pan-European innovative healthcare projects, such as Information Technology: The Future of Cancer Treatment, DigiTwins Consortium, International Consortium for Personalised Medicine, Public Health Genomics Network, PECAN, Building Blocks for Personalised Medicine.
As President of the Centre for Innovation in Medicine, Marius is the coordinator of "State of Innovation in Medicine" Annual Report and the organiser of the high-level events Science meets Politicians (in partnership with Romanian Parliament) and Personalised Medicine Conference (two editions in partnership with Romanian Presidential Administration).
Marius is Chair of the FH Europe Policy Advisory Committee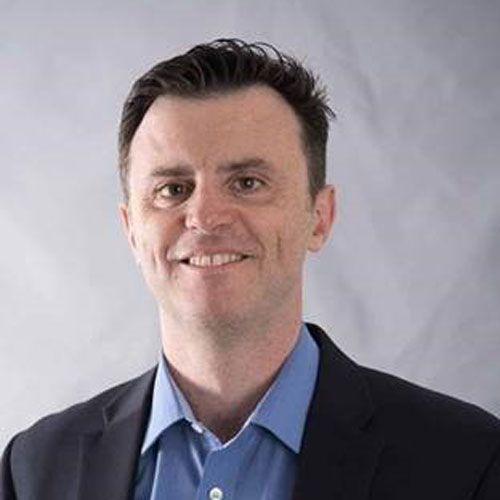 Giovanni Nisato
Trustee
Giovanni Nisato works as innovation and project management consultant at Innovation-Horizons, which he founded in 2019. He is passionate about health, sustainability and human-centric innovation. Giovanni holds a PhD in physics, and gathered 20 years of international experience working at NIST (US), Philips Research (NL), CSEM (CH) leading highly innovative R&D projects and consortia. He is one of the co-founders the Health Hacking Lab (https://www.healthhacklab.org/), a non-profit for patients, caregivers and innovators to co-create solutions that address everyday health challenges. Has a hobby, he sings with the Basel Chamber Voices, an a-capella choir.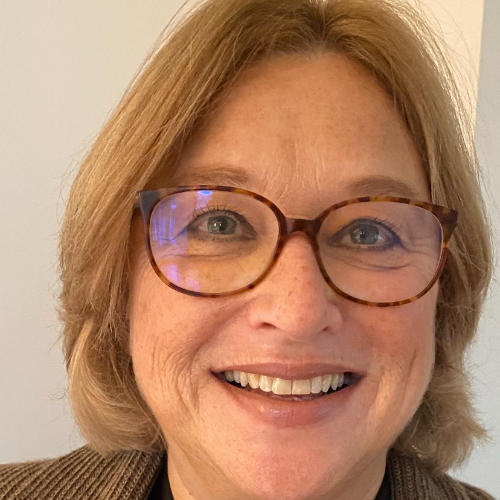 Annelies Dol
Trustee
Annelies Dol is a senior professional with over 20 years of experience as a company lawyer for a major airline in the Netherlands. Since January 2015, when she had a heart attack, Annalise experienced a lengthy and challenging journey of health issues as a result of misdiagnosis or lack of correct diagnosis. Finally in 2018 she was diagnosed with elevated LP(a), the cause of her cardiovascular disease. From that moment on Annelies has been an active advocate for women's heart health. She volunteers as the legal advisor and a team member of 'VrouwenHart' – a Dutch patient organisation, which is committed to raising awareness about female cardiovascular health and the differences in how CVD is being diagnosed and treated in women and men.
Her goal, while serving FH Europe as Trustee, is to create more awareness about Lp(a) amongst both patients and physicians. She hopes through her advocacy work – testing for LP(a) will be organized on a much broader and a more regular basis. "I aim for every "CVD patient" that does not fall under the criteria of the traditional risk factors to be automatically tested for Lp(a) levels."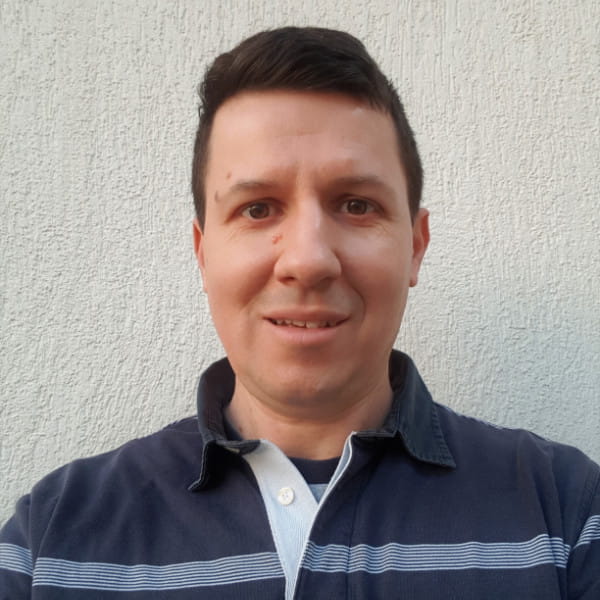 Gergely Jambrik
Trustee
Gergely Jambrik, J.D. is an EU/Hungarian attorney-at-law specialising on intellectual property and IT law for over 20 years. He joined Heartily Hungary's FH group in 2013, by now he is co-leader of that group, and board member of Heartily Hungary and FH Europe.
He earned his law degree from ELTE University Budapest with honours and also pursued PhD. studies, including a scholarship in the Hague, Netherlands. Before founding his law office, Gergely worked at the international law firm Freshfields Bruckhaus Deringer. His working languages are English, German and Hungarian.
In his role as trustee he focuses on FH child screening, advocacy, FH patient databases and related data protection issues, co-operation and joint projects between Heartily Hungary and FH Europe.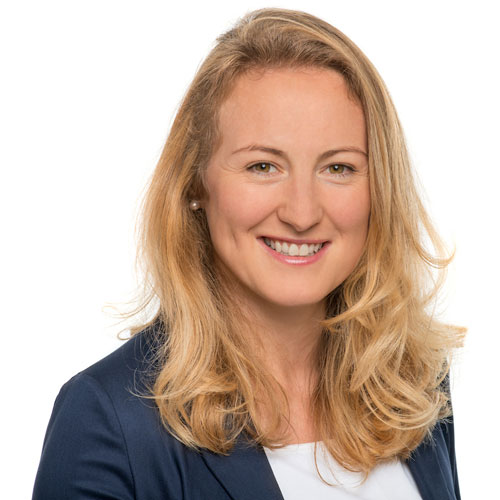 Magdalena Daccord
Chief Executive and Member of the Board
Magdalena Daccord was appointed as Chief Executive of FH Europe on Nov 1, 2019. She brings a strong cross functional healthcare experience from the non-profit organizations in drug development and regulatory, patient advocacy and pharmaceutical industry. In her last patient advocacy role, she focused on managing a multi-stakeholders project for new, personalized ways to develop and perform medical treatments for women's brain and mental health, caregiving and prevention strategies together with novel technologies, considering of sex and gender differences.
In her spare time Magdalena is very active volunteering in the space of women empowerment and personal development.
FH Europe is supported by an educational grant from Amgen Limited, Sanofi, Regeneron, Akcea Therapeutics Inc. and Amryt
Site by: Vovi Web Design