#JustGo Campaign Reaches Millions
The #JustGo message saved lives. We reached millions of people, thanks to your support. 
We are delighted to share reach to date from our #JustGo campaign, in partnership with Global Heart Hub. Over 80 million opportunities to see the #JustGo message across print, TV, radio and digital coverage.
#JustGo is an international collaboration between heart patient organisations, aimed at saving lives and reducing disability by encouraging those with symptoms of heart or stroke emergency to seek medical help without delay.
The infographic below shows the #JustGo campaign highlights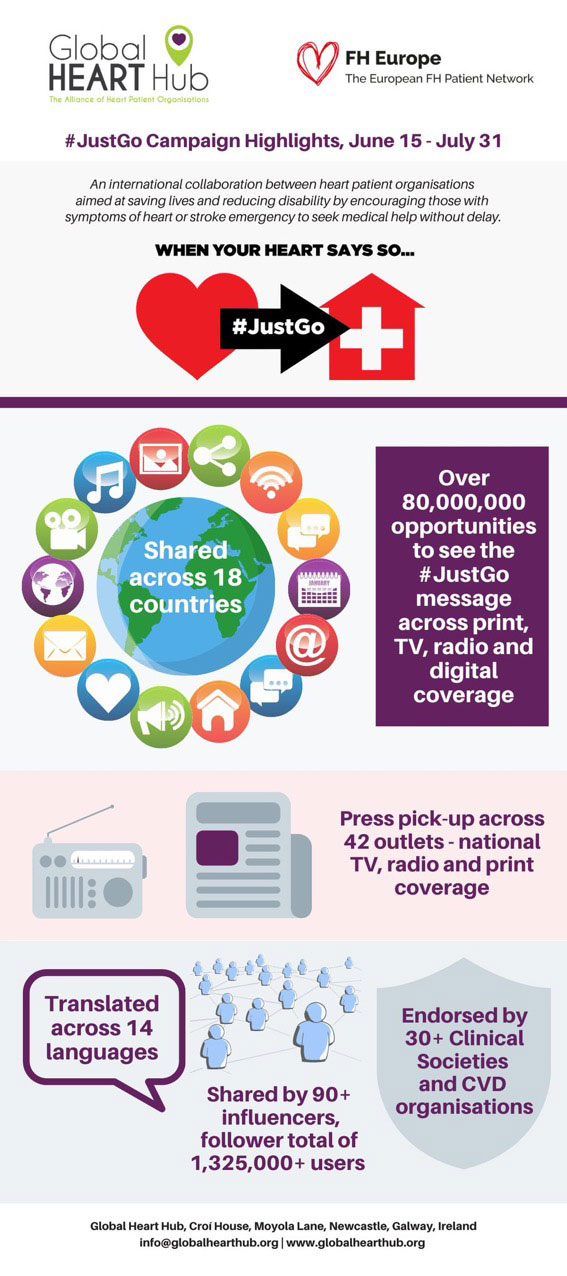 The original campaign and toolkit can be seen on the #JustGo Campaign page.
FH Europe is supported by an educational grant from Amgen Limited, Sanofi, Regeneron, Akcea Therapeutics Inc. and Amryt
Site by: Vovi Web Design