Welcome to a new Network member from Lithuania
Welcome to FH Europe's Network new member from Lithuania
FH Europe welcomes a new member to its Network. The Lithuanian Heart Association (LHA) is already a second organization from the country, following Healthy Heart, an association of cardiovascular disease patients.
"Our further goals are screening and improving diagnosis and treatment of FH patients in Lithuania, as well as promoting the awareness and educating the public about lipid disorders with an aim to build healthier community and to reduce Lithuanian cardiovascular morbidity and mortality. Joining such organizations as FH Europe Network is essential to improve worldwide communication with top specialists in lipid area, to establish partnership and facilitate the global research." agreed the team of the Lithuanian Heart Association, led by dr. Sigita Glaveckaite, its President.
The organization bring to the network a wealth of experience based on its unique structure and collaboration with hospitals, research centers and its involvement in various screening and prevention programmes.
Lithuanian Heart Association (LHA)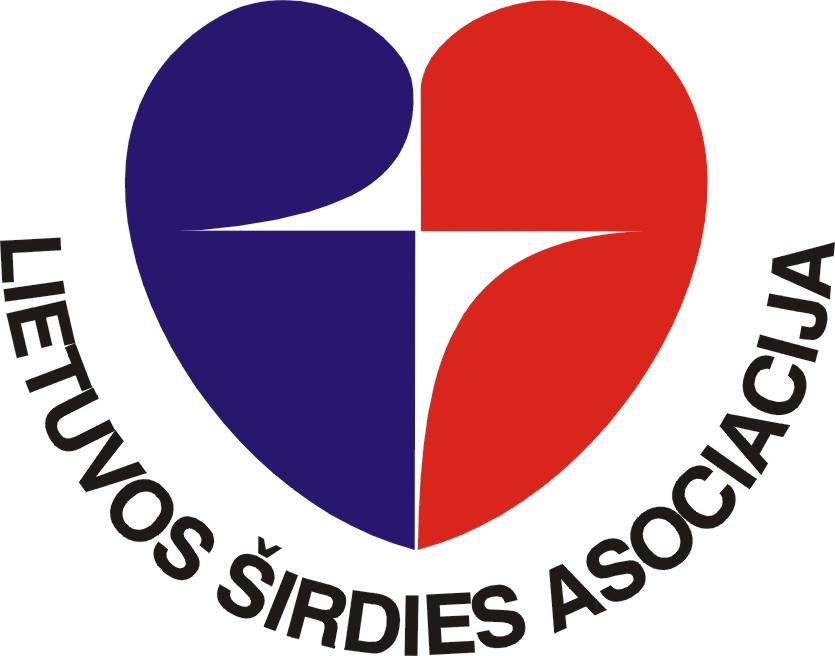 The Lithuanian Heart Association (LHA) is a voluntary and independent, non-governmental organization, uniting medical professionals and patients interested in the prevention and treatment of cardiovascular diseases. LHA was established in 1994 by initiative of two well-known professors in cardiology – prof. Aleksandras Laucevicius and prof. Rimgaudas Nemickas. LHA has been taking care of heart patients and medical professionals for over 25 years.
LHA primarily engages in informing the public on the prevention of cardiovascular diseases and by emphasizing crucial risk factors, such as high cholesterol and other lipid conditions, high blood pressure, overweight/obesity, type 2 diabetes, and role of healthy living. Additionally, LHA searches for the governmental support to improve cardiovascular disease prevention measures in Lithuania, provides patient' and medical professional' support.
The Department of Patients with Cardiovascular Disease was established in 2010 at the Lithuanian Heart Association and organizes mutual-support clubs for patients suffering from cardiovascular diseases, such as FH and other inherited dyslipidemias.
LHA implements its successful campaigns: 'World Heart Day', 'Go Red for Women', 'Word Thrombosis Day', 'I promise' initiative, campaigns around FH awareness, heart attack, arterial hypertension, atrial fibrillation and stroke awareness. Additionally, LHA supports educational activities for medical professionals by organizing different local conferences, providing grants for participation in international congresses and publish research papers.
FH screening in Lithuania
Cardiovascular diseases (CVD) is a major cause of premature death in Lithuania. Lithuanian Health Information Centre of the Institute of Hygiene announced that more than a half of all deaths (52,7%) were caused by CVD in 2020. In 2006 a nationwide Lithuanian High Cardiovascular Risk (LitHiR) primary prevention program has been initiated. Every year more than 260 000 middle-aged individuals without overt CVD are being screened, which covers evaluation of lipid profile as well as other CVD risk factors of every included person. Above 100 000 lipidograms together with other CVD risk factors have been analyzed in detail, and dynamics of these factors prevalence during 10 year period has been evaluated and published in scientific papers.
Dyslipidemia is one of the main CVD risk factors in Lithuania and according to Lithuanian national database, which consists of patients in LitHiR primary prevention program, any type of dyslipidemia was present in 89.7% of all LiTHiR population. Whereas severe hypercholesterolemia (LDL-C ≥6 mmol/l) has been detected in 3.2% (n=2956) of investigated subjects. This may indicate that familial hypercholesterolemia (FH) in Lithuania is extremely highly prevalent, however the lack of general awareness of FH among the public and medical community has determined this condition to be widely underdiagnosed and undertreated.
Therefore in 2016 National Screening Programme for FH in Lithuania was initiated as a part of EAS FHSC – the global FH registry. The coordinating center of FH screening program in Lithuania is Vilnius university hospital Santaros klinikos. Extremely important role in improvement of the program action plays collaboration with various organizations nation- and worldwide. Participation in Competence center of Lipidology (member of MetabERN – the European Reference Network for Hereditary Metabolic Diseases) together with Center of Pediatrics and Coordinating Centre of Children's rare Diseases. Collaboration with pediatricians, GP's, geneticists, apheresis specialists. Participation in FHSC and ScreenProFH.
In 2020 Children's Hospital (affiliate of Vilnius University Hospital Santaros Klinikos) has become a part of a National Screening Programme for FH in Lithuania. Equally, this program has been included in BioMetabol study. Recently, in 2021 Centre of rare diseases of Lithuania has received a grant for 1000 children (from 5 to 10 years) to be screened for FH.
FH Europe is supported by an educational grant from Amgen Limited, Sanofi, Regeneron, Akcea Therapeutics Inc. and Amryt
Site by: Vovi Web Design