Heart Patient Groups Unite in Call to #JustGo in Cardiac Emergencies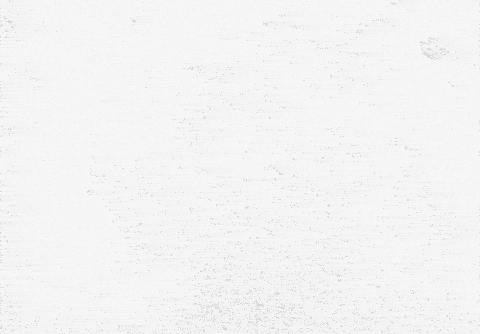 Heart Patient Groups Unite in Call to #JustGo in Cardiac Emergencies
One of the unintended consequences of COVID-19 is that people suffering heart attacks and strokes delay seeking medical help, resulting in worse outcomes. Heart attack and stroke victims worldwide are avoiding hospitals, presenting too late to benefit from life-saving treatment. Also, individuals with known heart conditions experiencing new or worsening symptoms delay seeking medical attention due to fear of contracting COVID-19.
Across the world, doctors are reporting that those who delay in seeking medical help are in a far worse condition when they finally arrive at hospital, often too late to benefit from the life-saving treatments that are normally available.
Today (Monday June 15th, 2020) The Global Heart Hub (the international alliance of heart patient organisations), in collaboration with FH Europe (the European patient network focused on Dyslipidaemia, including Familial Hypercholesterolemia) launched an international 'patient-to-patient' confidence building campaign aimed at saving lives and reducing disability by encouraging those with symptoms of a heart or stroke emergency to seek medical help without delay.
National Clinical Societies and international organisations such as the World Heart Federation, World Stroke Organisation, the European Society of Cardiology and the International Atherosclerosis Society have united to share the important message: ignoring cardiac symptoms or delaying treatment carries the risk of severe complications and potentially life-threatening consequences. Since the start of the COVID-19 crisis, the number of heart attack patients seeking urgent hospital care across Europe has dropped by more than 50%. Across the world there has been a large decrease in cardiac admissions to hospital (across all cardiac conditions) and there has been a significant decrease in hospital interventions both surgical and less invasive.
Prof Barbara Casadei, President of the European Society of Cardiology says, "This is the strongest evidence yet of the collateral damage caused by the pandemic. Fear of catching the coronavirus means even people in the midst of a life-threatening heart attack are too afraid to go to hospital for life-saving treatment. There has been a lack of public reassurance that every effort has been made to provide clean hospital areas for non-COVID-19 patients. Yet the risk of dying of a heart attack is much greater than that of dying of COVID-19. Moreover, cardiac death is largely preventable if patients with a heart attack come to hospital in time to get treatment. What we are witnessing is an unnecessary loss of life. Our priority must be to stop this from happening. We must continue to save the lives we know how to save."
"The World Heart Federation stands firmly behind this patient-driven initiative aiming to save lives," says Karen Sliwa, WHF's President. " As leaders of the global heart community, it is our job to help healthcare workers treat CVD patients as effectively and quickly as possible, which includes making sure they get to them in time. During the COVID-19 pandemic it may be easy to overlook other diseases that affect us and which may cause more damage in the long run. We encourage the media and the medical profession to spread this important message and help counter fear in times of uncertainty. Listen to your heart."
Raul Santos, President International Atherosclerosis Society says, "Worldwide, cardiovascular disease is the leading cause of morbidity and mortality. The burden is especially heavy in developing regions of the world. Unfortunately, with the COVID-19 pandemic now spreading to these regions, we may pay a steep price not only due to severe infectious disease but also to the increase in total mortality due to other causes. In many countries, including Brazil, due to the pandemic many individuals are not seeking medical help at a critical time when a heart attack or stroke show their first symptoms. Many may die at home or get to the hospital too late. The International Atherosclerosis Society (IAS) has joined in the #JustGo campaign led by the Global Heart Hub in partnership with FH Europe to increase awareness about this very important issue. Don't stay at home. When your heart says so #JustGo."
The Global Heart Hub, together with FH Europe, have joined forces to lead a 'patient-to-patient' #JustGo Campaign reaffirming medical advice to always act quickly when it comes to symptoms of a heart attack. 'Time is muscle' – the longer you wait with a heart attack the more damage that occurs to your heart muscle.
The message is simple and clear – If you are experiencing the symptoms of a heart attack, – Don't delay – Every minute counts. If you have chest pain or other heart attack symptoms – such as pain in the throat, neck, back, stomach or shoulders that lasts for more than 15 minutes – you must call an ambulance.
Equally, if you are living with a heart condition such as heart failure or heart valve disease and if you are experiencing new symptoms, or a worsening of symptoms, you should contact your doctor or go to a hospital as soon as possible. Similarly, for those diagnosed with Familial Hypercholesterolemia (FH), also its rare homozygous form (HoFH), or those under the age of 55, having a family member living with FH or multiple family members with a history of heart disease or stroke – don't ignore the symptoms of heart attack, act quickly.
Prof Lale Tokgozoglu, President of the European Atherosclerosis Society says, "All over Europe, the COVID-19 pandemic has affected patients with cardiovascular disease and lipid disorders. Following guidance to "Stay at home", and concerned about contracting the coronavirus disease, patients have interrupted their treatment regimens and those with symptoms have waited too long to contact their doctor, and stayed away from hospital. When they eventually seek treatment, many have developed complications that have a negative effect on their recovery. Although most countries are now opening up, the fear continues and patients still prefer to stay home. The European Atherosclerosis Society supports the #JustGo campaign – we want everyone to know how important it is to seek help quickly at the first sign of heart problems, despite the current pandemic."
"Many young patients with Familial Hypercholesterolemia, or other conditions predisposing to heart attacks, have advanced atherosclerosis, but have not yet had a heart attack. Coronavirus infection could trigger that first heart attack," says FH Europe's Dr Samuel Gidding.
The #JustGo Campaign hopes to reassure people across the world that the risk of coronavirus infection in hospital has been minimised for patients being admitted with heart attacks or strokes. The campaign also reminds the public that the risk of dying from an untreated heart attack is 10 times higher than dying from COVID-19. If you are experiencing a heart or stroke emergency – this is NOT the time to 'stay at home' – When your heart says so….Just Go! #JustGo
To go alongside this campaign we have released a Toolkit of various resources. We encourage affiliates of heart patient organisations worldwide to share the #JustGo message. Download the toolkit now to get started.
View the Campaign Toolkit & Resources

This initiative has been endorsed by the European Society of Cardiology; the European Atherosclerosis Society; and the International Atherosclerosis Society; and is supported by the World Heart Federation; and the Global Alliance for Patient Access.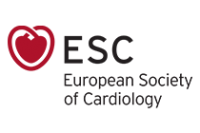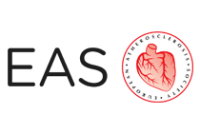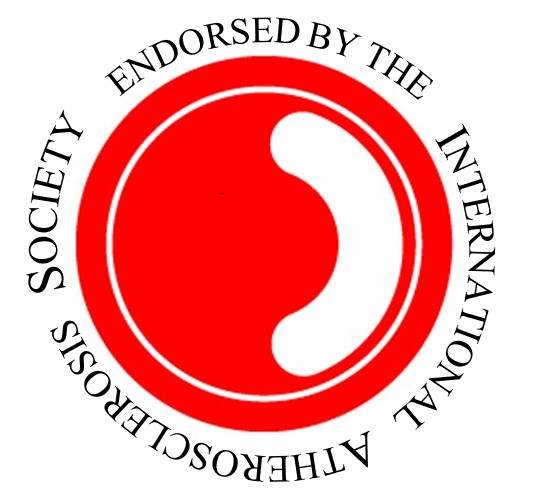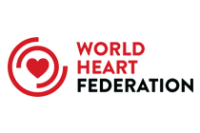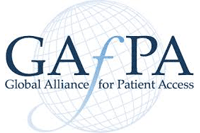 ENDS:
For further details, contact:
Neil Johnson, Director of Development & Strategy, Global Heart Hub neil@globalhearthub.org
Magdalena Daccord, Chief Executive, FH Europe md@fheurope.org
About Us:
The campaign is an initiative of the Global Heart Hub in collaboration with FH Europe.
The Global Heart Hub is an alliance of heart patient organisations from across the world united in providing a voice for those affected by heart disease & stroke and advocating for optimal patient outcomes across the care pathway from screening & detection, through treatment, recovery, self-care and self-management.
FH Europe is a European FH Patient Network, whose mission includes the advancement of health and the prevention of early cardiovascular disease, particularly but not exclusively by: the provision and sharing of information about dyslipidaemia, including familial hypercholesterolaemia (FH) and related conditions; and the promotion of research into the causes, diagnosis and treatment of FH and the dissemination of the useful results of such research.
Know the signs and symptoms and when to #JustGo:
HEART ATTACK
Typical symptoms include:
Chest pain, tightness, or discomfort that comes on with physical exertion or emotional distress and that is relieved by rest. Sometimes this exertional or emotional chest discomfort can spread to the left arm or jaw area. If a heart attack is severe, these symptoms can persist when you are resting. You may feel dizzy (light headed), nauseous sweaty or short of breath. These symptoms may not be as obvious if you are female or have diabetes.
STROKE
Typical symptoms include:
Sudden loss of speech, vision, ability to walk, or power in your hands or legs
No warning signs – sudden loss of ability to do something you normally can do
Sudden weakness of the face, arms, or legs
Droop on one side of your face
Sudden confusion or trouble speaking or understanding others
Sudden loss of vision in half the visual field
Sudden trouble walking, dizziness, or loss of balance or coordination
Sudden severe headache with no known cause
HEART FAILURE
Typical symptoms include:
Shortness of breath with exertion that is out of keeping with your normal fitness, usually associated with swelling in the feet and ankles or abdominal bloating and reduced appetite, due to fluid retention.
Shortness of breath while lying down in bed that is relieved by sitting up.
Weight gain over a short period of time (>2kg over 2 days).
HEART VALVE DISEASE
Typical symptoms, especially in those over the age of 65 years of age, include:
Shortness of breath or dizziness with exertion that is out of keeping with your normal fitness, can also be accompanied by symptoms of heart attack or heart failure (as described above).
FAMILIAL HYPERCHOLESTEROLEMIA (FH)
Symptoms to be concerned about:
All of the above symptoms in a person younger than 55 who has a diagnosis of FH, has a family member diagnosed with FH or has multiple other family members with a history of heart disease or stroke.
FH Europe is supported by an educational grant from Amgen Limited, Sanofi, Regeneron, Akcea Therapeutics Inc. and Amryt
Site by: Vovi Web Design