HoFH and major adverse cardiovascular events
Find the outcomes of the latest research on major adverse events caused by a rare and severe form of familial hypercholesterolaemia summarised for our community.
A lay summary of "Major adverse cardiovascular events in homozygous familial hypercholesterolaemia: a systematic review and meta-analysis", published in European Journal of Preventive Cardiology has been prepared for FH Europe by Dr Liam R. Brunham, Canada, who co-authored the original publication.
Access the lay summary here and the infographic. The original full publication can be found here (available for free to the ESC members).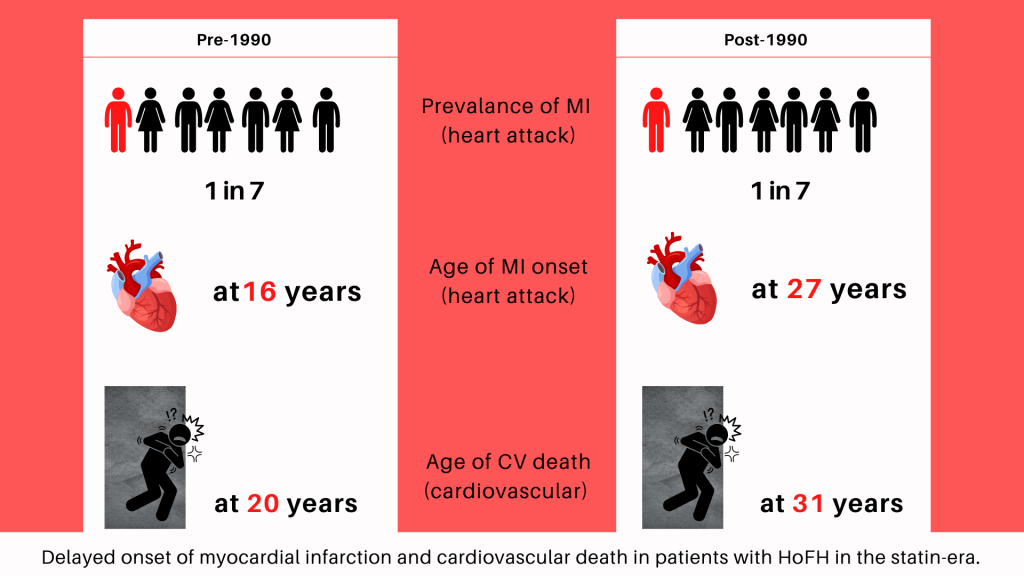 FH Europe is supported by an educational grant from Amgen Limited, Sanofi, Regeneron, Akcea Therapeutics Inc. and Amryt
Site by: Vovi Web Design