European Patients' Right Day
On April 18th we celebrate the European Patients' Rights Day.
The annual recurrence celebrates patients' and civil society organisations in their efforts to advance patients' rights at the global and European level.
The European Patients' Rights Day was created by the Active Citizenship Network to inform, discuss, and take commitments to improve patients' rights in Europe and in each Member State. FH Europe is happy to spread the message of the European Patients' Rights Day as it complements our mission to advance the interests of patients and patients' communities by strengthening their collective impact across Europe through effective advocacy, education, empowerment, and partnership.
This year, its 17th edition will be celebrated with a conference, which will be held at the European Parliament in Brussels on April 26 from 15:00 to 17:00, under the title Advanced Therapy Medicinal Products in Europe: combining sustainability, innovation and respect for patients' rights.
On this occasion, FH Europe wishes to address the ongoing challenges faced by patients with inherited lipid conditions related to early detection, equitable access to first line medication and innovative therapies. Unfortunately, timely and correct diagnosis of FH, HoFH, elevated Lp(a) and FCS remains a huge unresolved issue. Today only est. 10% of people living with FH are diagnosed around the world, despite being the most common genetic condition in the world. Tests to measure levels of Lp(a) are still done very sporadically, even though elevated levels of Lp(a) affect 1 in 5 individuals globally. People living with HoFH and FCS – the rare and severe forms of inherited lipids experience routinely the diagnostic odyssey, leading to late diagnosis, combined with lack of access to life saving medications in many cases. In all cases, some form of genetic discrimination is experienced by those living with familial hyperlipidaemias, affecting their health insurance, life insurance, education, professional development and other aspects of life.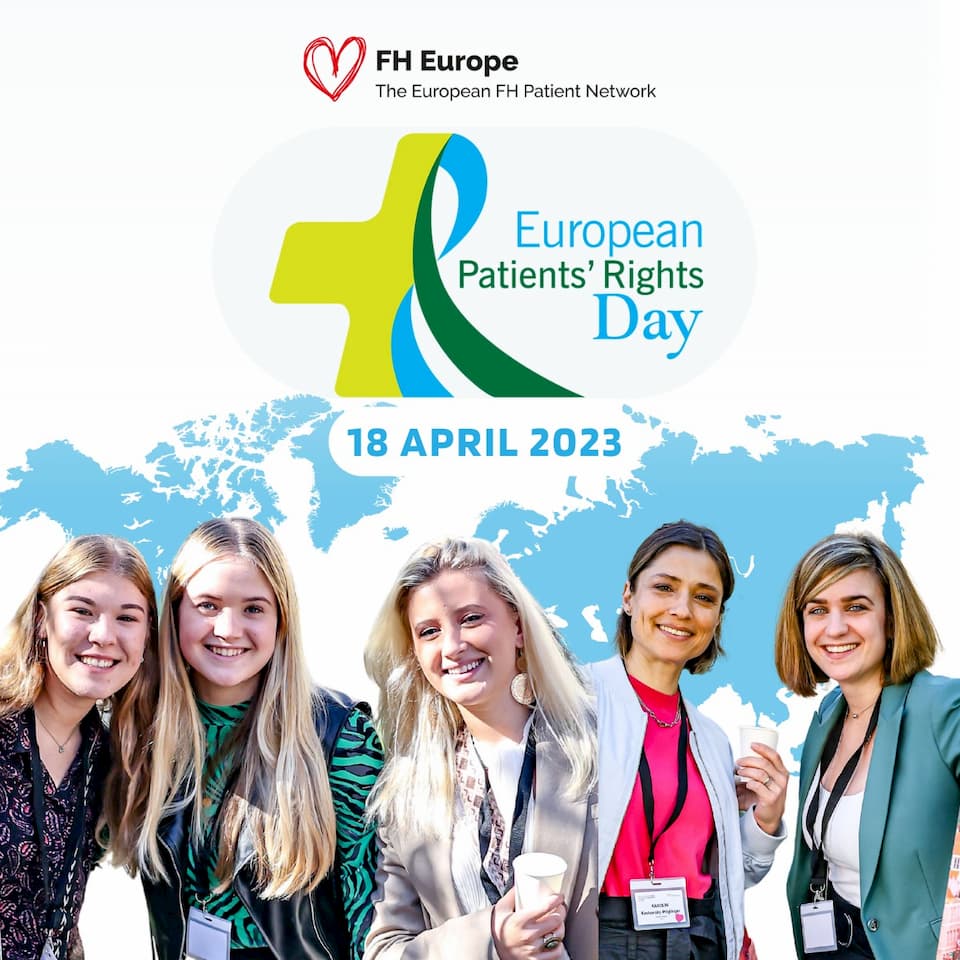 FH Europe is supported by an educational grant from Amgen Limited, Sanofi, Regeneron, Akcea Therapeutics Inc. and Amryt
Site by: Vovi Web Design